Routine teeth cleaning is important for oral health. Schedule yours today!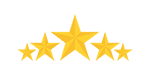 It's an hour and a half drive, but I will gladly make it. I completely recommend them to anyone, but especially if the kids have any dental anxieties.
Jen R.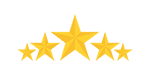 We absolutely love the team at Corridor Kids Pediatric Dentistry!!! My children look forward to going to see Dr. Vargas and her staff. Everyone is super friendly, the office is clean, beautiful and designed with kids in mind. Everything about this place puts kids at ease from the second they walk in the door.
Katie S.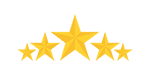 We trust Dr. Vargas's care more than anyone else...She's definitely the dentist who offers the highest level of care. The entire office operates like a well-oiled machine. People in her office are professional, competent, friendly, and always very happy too.

Corey R.